Updates from Winnebago County Public Health
❤️ Community Warming Locations As the temperature drops and winter weather sets in, we want to remind our community that locations are available for those who need a place to warm up or find safe refuge from extreme weather. You can find warming locations here. Cold weather is more likely to harm older adults, children, people with disabilities, and people who spend a lot of time outside. Be sure to check on others, and call 911 if you see anyone experiencing signs of hypothermia or frostbite. Learn more here.  
👧🏽👦🏼 Help Me Grow The Help Me Grow program is focused on building strong relationships, promoting healthy development, and preparing children for success in school and beyond. Winnebago County Public Health partners with First 5 Fox Valley and other community organizations to maintain a directory of available family services in our region for the Help Me Grow program. Help Me Grow supports families with children from birth to age 5. A Resource Navigator is assigned to help families identify resources and create connections to specialized service providers so children can thrive and reach developmental milestones. Help Me Grow supports families by: Tracking your child's development through developmental screenings such as the Ages & Stages Questionnaire. Answering your pregnancy and parenting questions, from everyday concerns to tough situations.Offering research-based, credible information.Helping you find the right resources for you and your family.Following up with you to evaluate if the resources worked for you and provide additional information and options if needed. Every child deserves a strong foundation for a lifetime of learning and growth and we are committed to working to make this vision a reality. For more information about the program, please call 920-422-5437 or visit the Help Me Grow website.
❄️ Winter is Coming With the winter season upon us, and it's important to be prepared for potential severe weather conditions. Here are some tips to help you and your family stay safe during the cold months ahead: Stock up on essential supplies such as non-perishable food, bottled water, flashlights, and extra batteries. Make sure your home is properly insulated and weather-stripped to keep out the cold air. Install carbon monoxide detectors and smoke alarms to ensure your family's safety. Have a plan in place for power outages and know how to safely use alternative heating sources such as a generator or fireplace. Keep your car's gas tank full and have an emergency kit in your vehicle, including blankets, a shovel, and first-aid kit. Additional Information: Winter Preparedness ChecklistWinter StormsWinter Weather Health and Safety TipsWinter Weather Information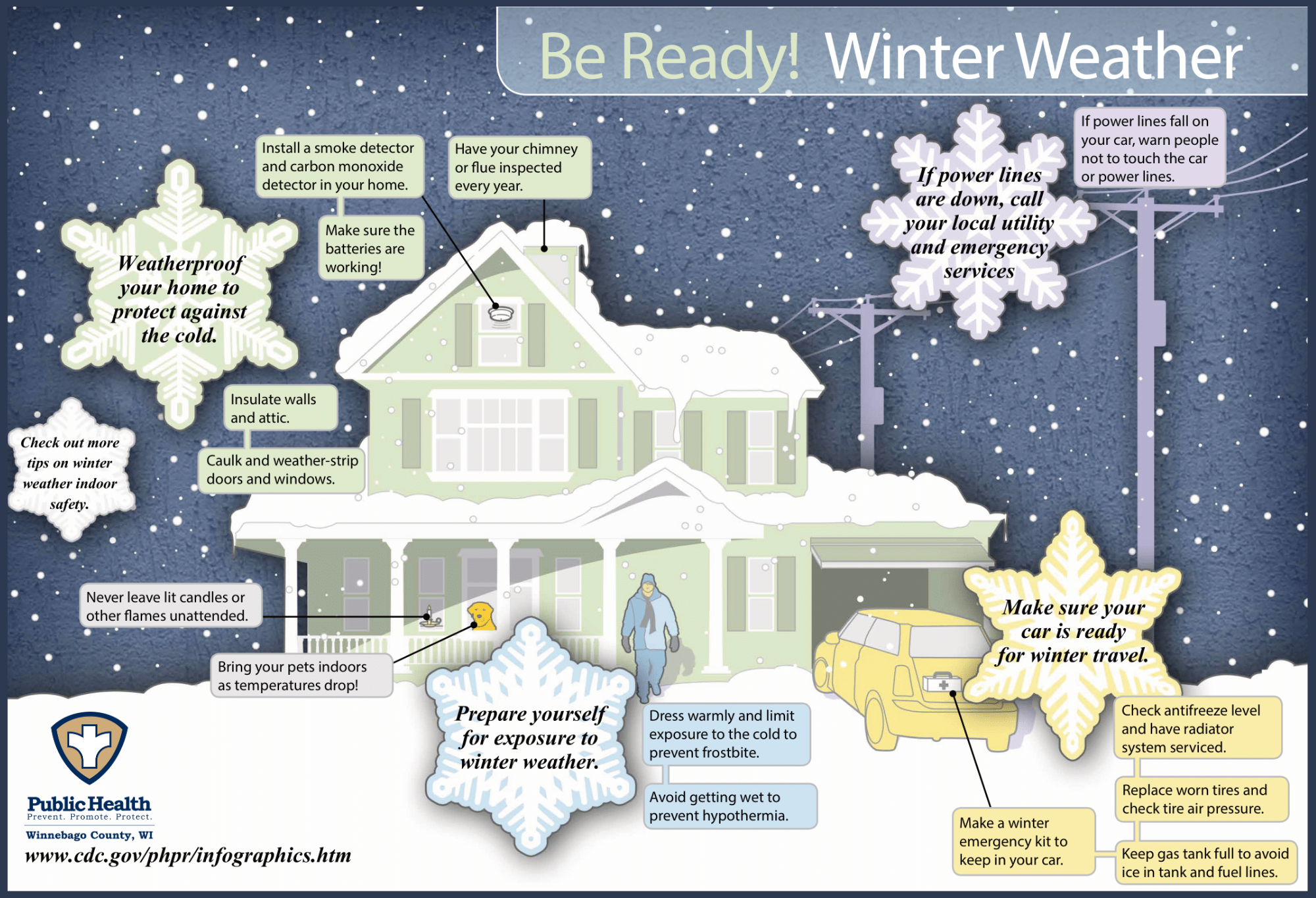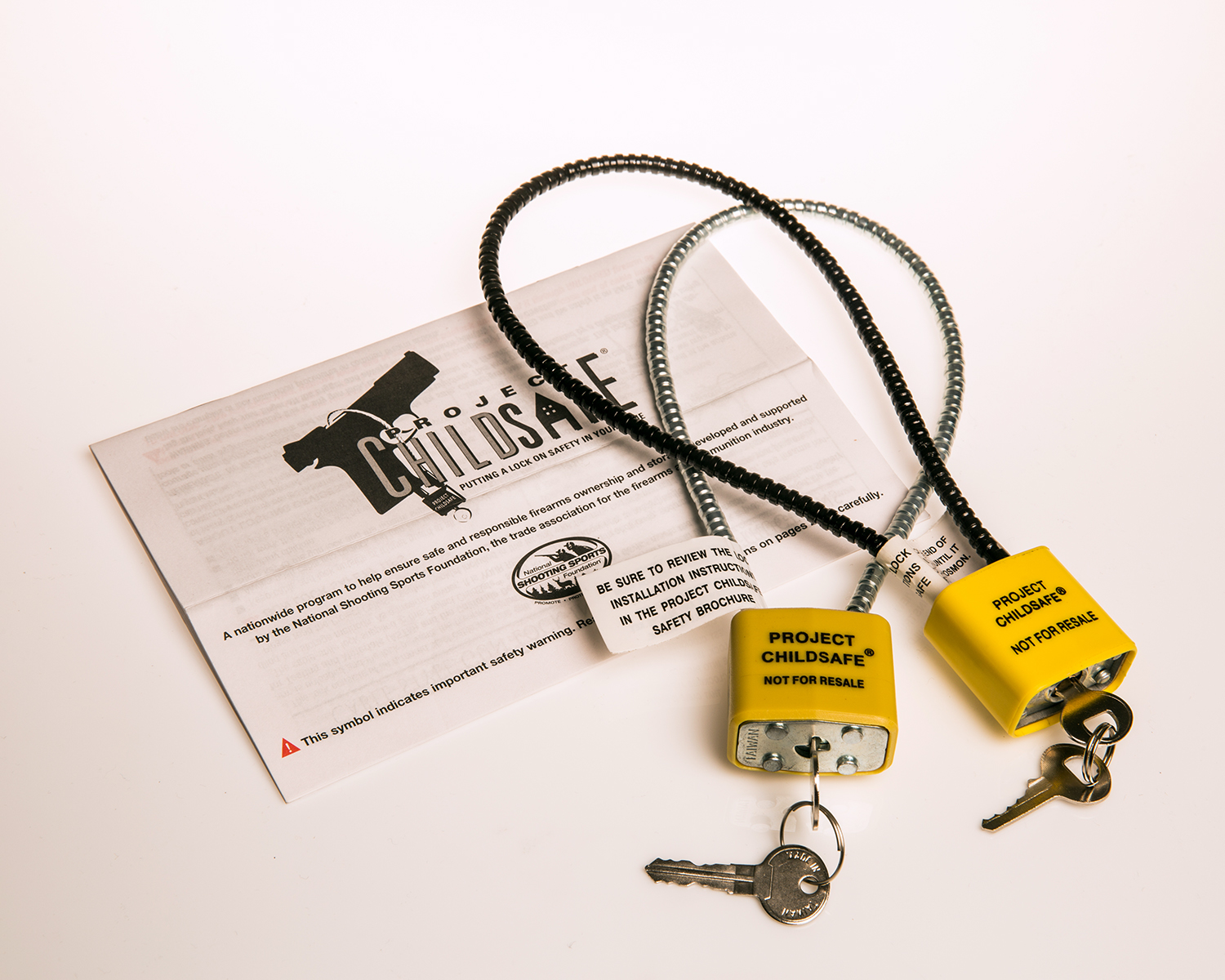 ⚠️ Firearm Safety The fall hunting season is finally in full swing, but firearm safety is essential year-round. To prevent accidents and injuries, especially in households with children, it is important to safely store unloaded firearms in locked drawers and cabinets and use cable locks. A cable lock can be used on most firearms by running a cable through the barrel to prevent it from accidentally being fired. It is highly recommended that firearm owners install these locks on their firearms to ensure that they are not accessible to children or anyone who is not authorized to use them. Firearm safety is everyone's responsibility, and installing cable locks is a simple way to promote firearm safety in your home and community. Winnebago County Public Health offers free cable locks to the public through Project Child Safe. Just stop by our offices during normal business hours to pick yours up or call 920-232-3000 for more information. (Availability may vary by location, please call ahead to ensure availability)
📢 Third Quarter Report Now Available! The Quarterly Communicable Disease (CD) Report is available here. These reports provide timely data for the community and healthcare partners on diseases that are prevalent in Winnebago County. Tracking this data helps detect, prevent, and control illness and outbreaks in the community. Find additional CD Reports here. Questions? Contact the Winnebago County Public Health at 920-232-3000 or email WCHD.CD@winnebagocountywi.gov.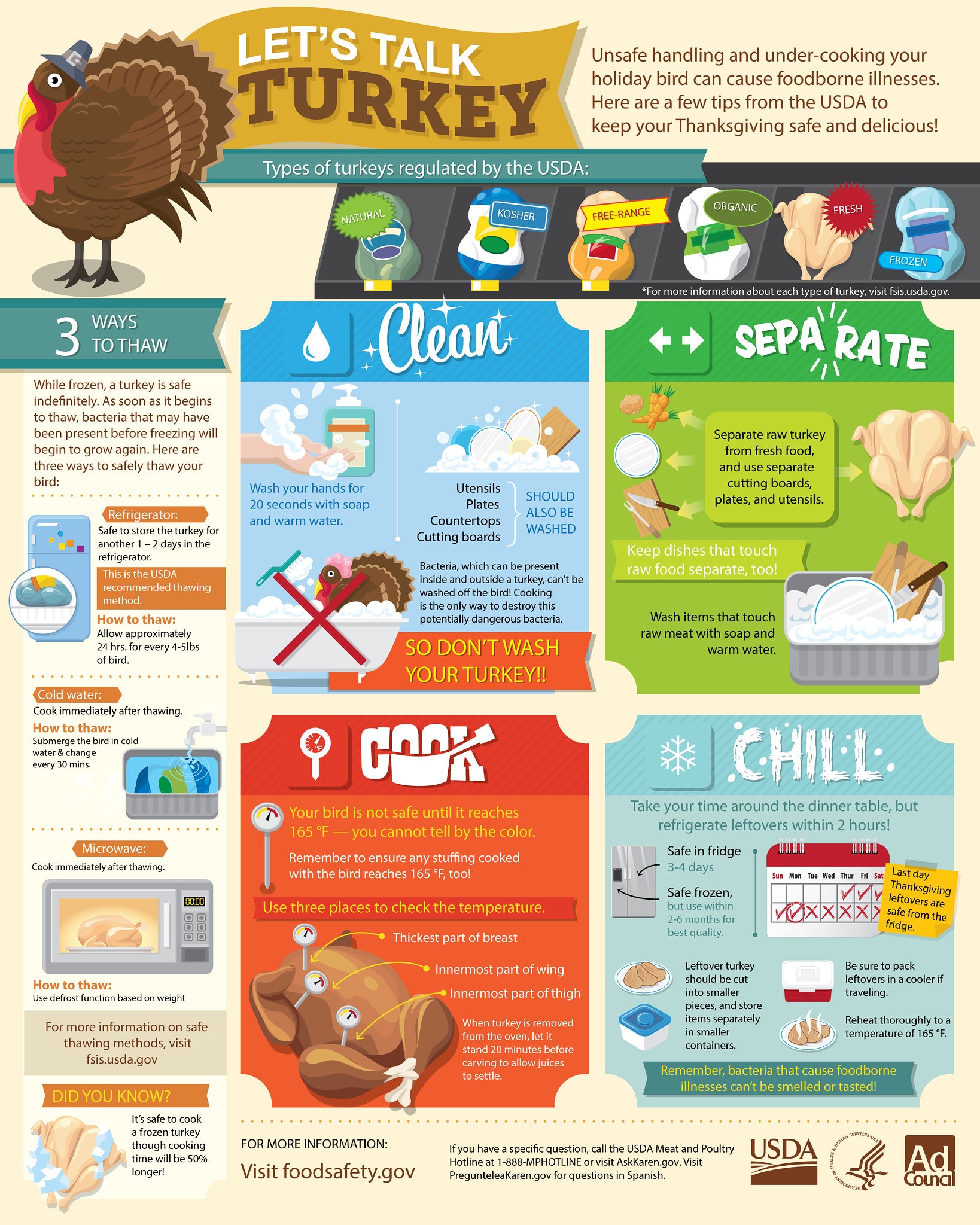 🦃 Holiday Food Safety As we gear up for the holiday season, it's time to start planning your feast. From roasting the turkey to baking pies, there's a lot to consider. But don't forget about food safety! Here are some tips to keep your holiday feast delicious and safe: 1. Wash your hands and surfaces often: Before and throughout cooking, wash your hands and all cooking surfaces to help prevent the spread of bacteria. 2. Thaw your turkey safely: If you're serving turkey, thaw it in the refrigerator, not on the counter. This will help prevent the growth of bacteria. 3. Cook meat to the right temperature: Use a meat thermometer to make sure that your meat is cooked to the correct temperature. This will help ensure that harmful bacteria are killed. 4. Avoid cross-contamination: Keep raw meat separate from other foods, and use separate cutting boards and utensils for raw and cooked foods. 5. Store leftovers properly: After the meal, refrigerate leftovers promptly. Don't let food sit out at room temperature for more than two hours. Additional Information: Preparing Your Holiday Turkey SafelyFood-Safe Thanksgiving FAQsA Consumer Guide to Safely Roasting TurkeyStuffing and Food Safety 📢 It's Time for Open Enrollment! November 1 started the open enrollment period for the Healthcare Marketplace. This is an opportunity for individuals and families to enroll in health insurance plans for the upcoming year. During this period, you can explore options and choose a plan that fits your needs and budget. It is important to note that if you are currently enrolled in a plan, you will need to actively renew or make changes to your coverage during this time. Open enrollment must be completed by December 15 to have a plan that takes effect on January 1, 2024. Enrollments completed after December 15 but before the end of open enrollment (January 15th, 2024) will have a February 1 effective date. Pre-existing conditions do not disqualify you from coverage. Have Medicaid or BadgerCare Plus? Winnebago County's Economic Support Division or Partnership Community Health Center can help answer your questions. For more information please visit www.healthcare.gov. Need help enrolling? Get free, expert advice at coveringwi.org or by calling 877-942-6837.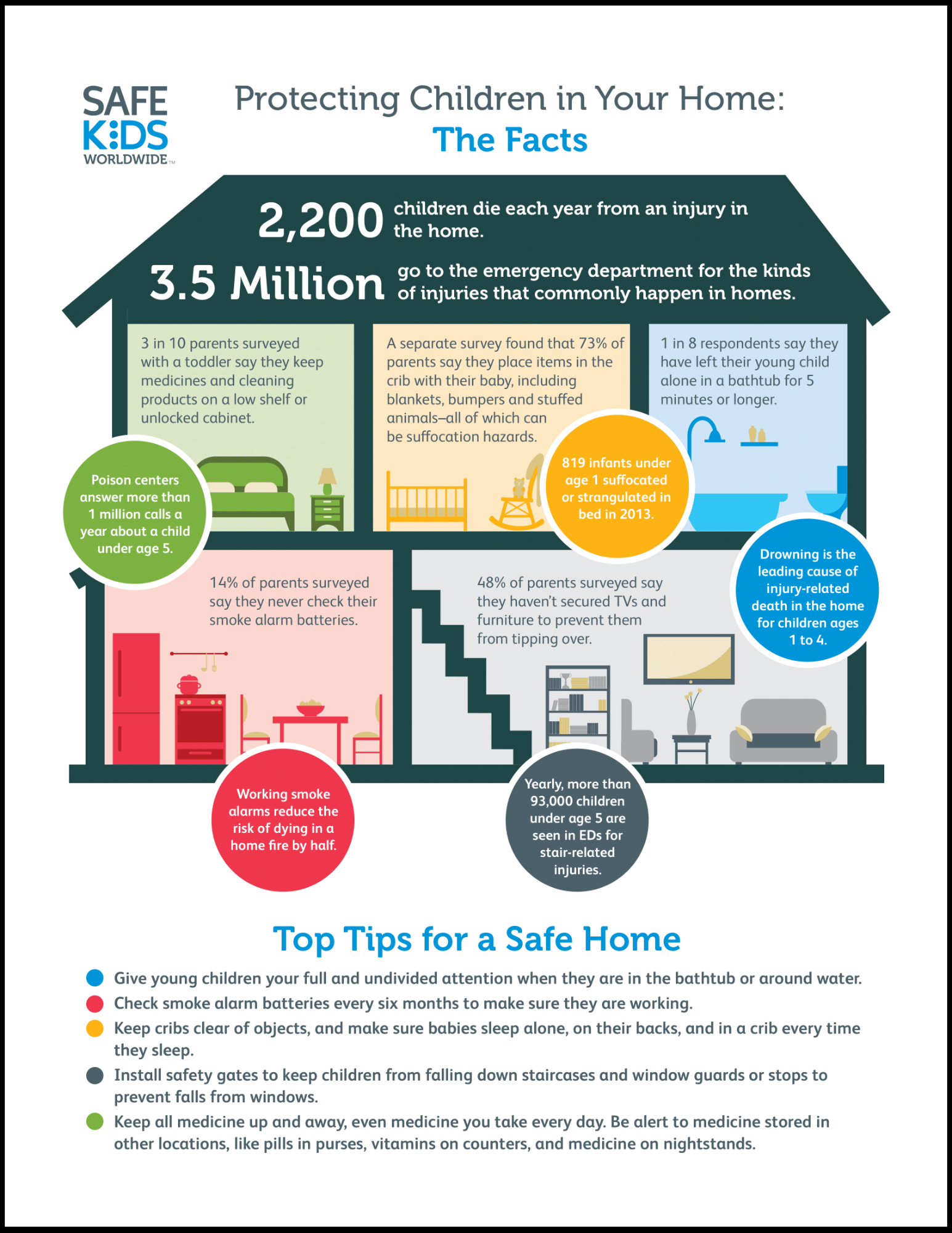 🚸 Protecting Children in Your Home Here are some tips to help keep children safe and protected in your home: 1. Create a safe environment: Make sure your home environment is safe for children by securing hazardous items such as cleaning supplies, medicines, and sharp objects. Install safety gates, window guards, and outlet covers to prevent accidents. For information about safe sleep environments for babies, contact Winnebago County Public Health. 2. Be aware of potential dangers: Teach children about potential dangers such as strangers, traffic, and water. Supervise children when they are playing near roads, swimming pools, and other hazards. 3. Develop open communication: Encourage children to share their thoughts and feelings with you. Let them know that they can talk to you about anything and that you will always listen and help them. 4. Teach personal safety skills: Teach children age-appropriate personal safety skills such as how to call 911, how to identify safe adults, and how to say no to unwanted touch. 5. Collaborate with others: Work with other parents, caregivers, community members and organizations to create a safe and protective environment for children. Additional Information: Safe Kids WisconsinHome Safety Tips (PDF) Parent Information from the CDC
👋🏼 Say Hi to our Breakwater Project Coordinator! Have you met Raabia, our Breakwater Project Coordinator? Raabia and her family moved to the area from Pakistan when she was 14. She received a bachelor's degree in Psychology and master's degree in Public Administration from UW-Oshkosh. In her free time, Raabia likes to lift weights, spend time with family and thrift! Raabia joined the team this spring, and we are looking forward to seeing what wonderful things she does for public health! Learn more about the Breakwater ➡ www.breakwaterwi.org
👨‍👩‍👧‍👧 Parent Resource Hours Stop by anytime during Parent Resource Hours for information on developmental screenings, safe sleep, breastfeeding support, nursing expertise, health, and community resources. Please call ahead at 920-232-3000 or go online if you're interested in a car seat check, immunizations, or lead screening. Join us! Tuesday, November 14 1 – 4 pm Oshkosh Office, 112 Otter Ave Free vision screenings will be available to those over the age of 3! Thursday, November 30 11 am – 2 pm Neenah Office, 211 N Commercial St Click on the flyers to download and share. Contact us to request additional languages.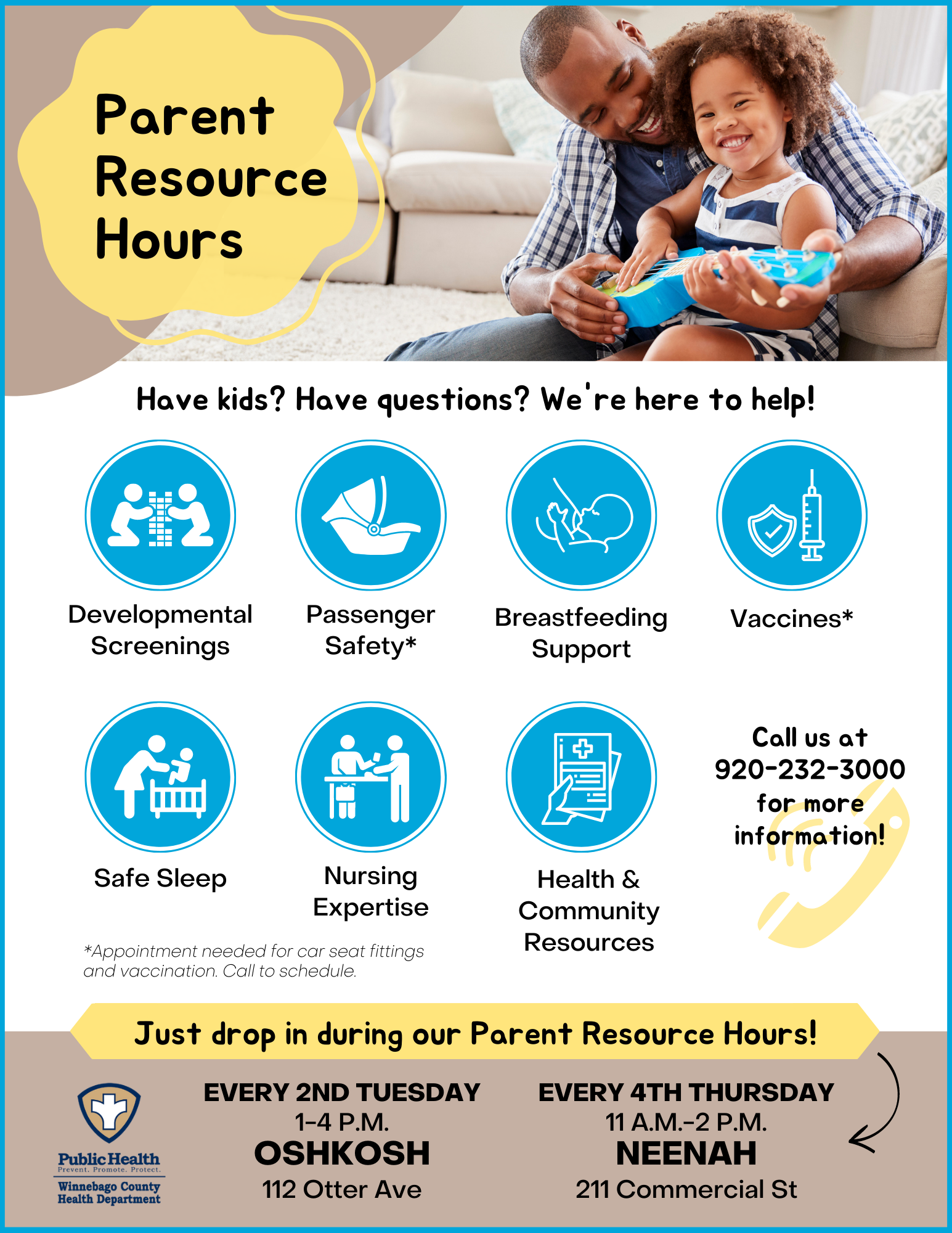 🙏🏼 What Are You Plank-ful For? November is all about what you are "plank-ful" for! BAGO is hosting a plank challenge for Winnebago County residents. The goal is to complete a plank at 10 different locations marked in Winnebago County Community Park. Snap a selfie in your best plank position and submit it to fusionfootwear920@gmail.com for prizes! BAGO is a collaboration between the Winnebago County Parks Department, Oshkosh Recreation Department, and pdsF.U.S.I.O.N. The purpose of BAGO is to encourage kids and families to get outside by offering monthly, themed events and activities geared towards individuals and families. Learn more about the BAGO Program here.
🍽️ Free Thanksgiving Meals As the holiday season approaches, we want to share that there are free Thanksgiving meals throughout our community. The holidays can be especially challenging for many families and individuals and we encourage anyone in need to take advantage of this opportunity. And thank you to the Aging and Disability Resource Center of Winnebago County for compiling this list. For additional information please reach out to each individual location on the flyer. 😷 Respiratory Illness Season Protect yourself and your loved ones from the flu, COVID, and RSV by keeping up-to-date on your vaccinations. Vaccines provide safe and effective protection against severe illnesses and help us prevent the spread of diseases. Most vaccines are FREE! Call your healthcare provider, pharmacy, or visit vaccines.gov to find vaccination locations near you! Need additional help finding vaccines or don't have insurance? Dial 211 or text your zip code to 898211.Winnebago County Public Health offers free COVID-19 vaccines to those who are unemployed or uninsured through the Vaccines for Children and Bridge Access Program. Please call 920-232-3000 if you have questions. You can get COVID-19 at-home test kits mailed directly to you. Get 4 free tests at covid.gov/tests now! Need help placing an order? Call 1-800-232-0233. And if you have older at-home test kits, check the expiration dates as most have been extended. Find more information here: wchd.pub/testkitexpiration. COVID-19 VACCINE INFORMATION & LOCATIONS COVID-19 TELEHEALTH & TREATMENT COVID-19 TESTING INFORMATION & LOCATIONS
Public Health Information Communicable Disease, Environmental Concerns, Community Resources, WIC, and more! Contact 920-232-3000 or visit our website. Non-Medical Related Information Utility, Food & Housing Assistance, Elder Care, Crisis Intervention, Alcohol & Drug Recovery Contact 211 or visit their website. Mission: Winnebago County Public Health protects and promotes health through services, partnerships, and equitable practices and policies so all can live their best life. STAY UP TO DATE! Visit wchd.pub/newsletter to receive Public Health Happenings, press releases, or public service announcements from Winnebago County Public Health.  Find a copy of this newsletter on our website.   Winnebago County Public Health www.winnebagopublichealth.org health@winnebagocountywi.gov 920-232-3000
Please distribute widely. The format may be altered when forwarded in an email. Find a shareable link
here
.